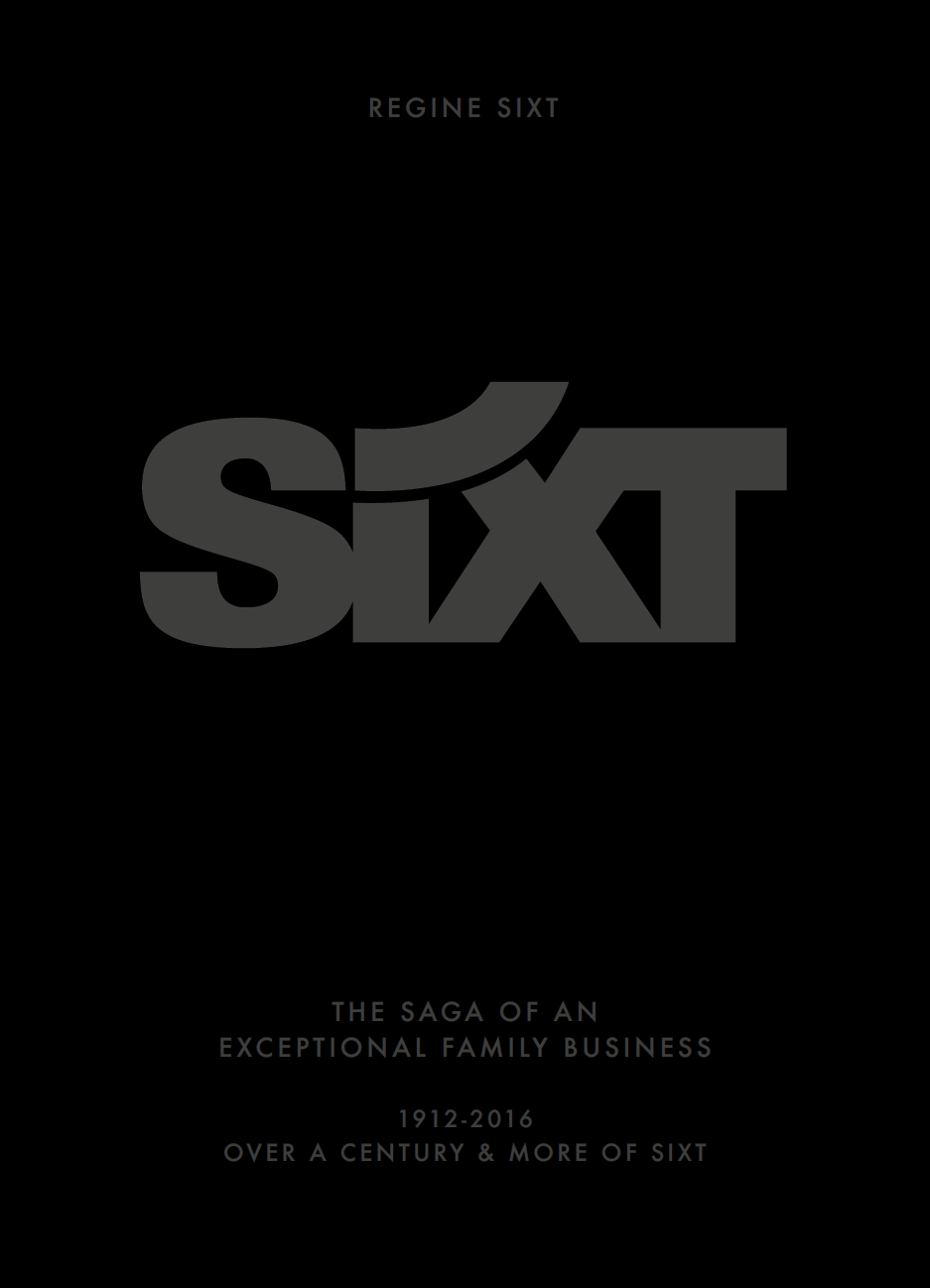 Sixt: Das Märchen von einem Familienerfolg
Die Sage von einem einzigartigen Familiengeschäft – 1912 bis 2016 / The saga of an exceptional family business – 1912 to 2016
Sixt. Die Familiengeschichte in zehn Kapiteln / The Family history in ten chapters:  Die Vision / The Vision; Die Familie / The Family; Der Erfolg / The Success; Der 100. Geburtstag / The 100th Birthday; Die DNA / The DNA; Das dynamische Duo / The Dynamic Duo; Die USA-Stärke / The US Strength; Der Fortschritt / The Advance; Die Freiheit / The Freedom; Die große Idee / The Big Idea
Kapitel 6 – Das dynamische Duo "Nun ist die nächste Generation in den Startlöchern und die Motoren dröhnen: Die neuen Vorstandsmitglieder Alexander und Konstantin Sixt diskutieren globale Mobilität in der Zukunft, in ihren Venen fließt orangefarbenes Blut und sie leben die Kraft der Träume. ,We will, we will rock you!' Mehr als tausend Menschen klatschen und stampfen zum klassischen Queen-Hit als Konstantin sich auf den Weg durch den Raum zur Bühne macht. ,Sie mögen denken, dass wir verrückt sind', sagt er, und seine Rede bei der Sixt-Weltkonferenz für seine Führungskräfte in Davos im vergangenen November beginnt. ,Aber mein Bruder und ich, wir haben einen Traum: Wir widmen unser Leben dem gemeinsamen Ziel, Sixt zur Nummer eins in der Welt zu machen!' Egal, ob das zehn, zwanzig oder fünfzig Jahre dauert, fügt er unter dem Jubel von Sixt-Managern aus 105 Ländern hinzu. Ein Teil dieses Abenteuers zu sein begeistert die Manager und das Dach auf der jährlichen Versammlung droht einzustürzen.
Einige Monate später in der Zentrale in Pullach bei München. Im Februar 2015 werden die Sixt-Brüder Konstantin, 32, und Alexander, 35, in den Vorstand des Unternehmens berufen. Jetzt werden sie bald daraufhin beurteilt werden, ob ihren Worten auch konkrete Taten folgen werden. Sie diskutieren über wichtige Fragen gesellschaftliche Fragen mit denen sich das Unternehmen konfrontiert sieht und entwickeln, wie es mit der bislang so erfolgreichen Expansion in den USA weitergehen soll. Sixt trat erst vor drei Jahren in den größten Mietwagenmarkt der Welt ein und und verfügt schon jetzt über mehr als 50 Vermietstationen in den USA. Wenn das Tempo anhält, wird Sixt dort in wenigen Jahren mehr Geld umsetzen als in Deutschland. Aber es gibt jede Menge Konkurrenz in den USA und Sixt muss um jedem Ort und jede Flughafen-Station kämpfen.
Chapter 6 – The Dynamic Duo: "Now, the next generation is at the starting gates and the engines are roaring: new board members Alexander and Konstantin Sixt discuss global mobility of the future, having orange blood in their vains, and the power of dreams. "We will, we will rock you!" More than a thousand people clap and stomp to the Queen classic as Konstantin makes his way through the room onto the stage. "You may think that we are crazy," he said, beginning his speech at the Sixt World Conference in Davos last November. "But my brother and me, we have a dream: We dedicate our lives to make Sixt number one in the world!" Whether that takes ten, twenty, or fifty years, he adds. Shouts of jubilation from Sixt managers from 105 countries. Being a part of this adventure threatens to bring down the roof at the annual gathering.
Months later at headquarters in Pullach near Munich. In February 2015, the Sixt brothers Konstantin, 32, and Alexander, 35, were appointed to the company's Executive Board. Now they will be judged on how well their words are followed by concrete actions. They discuss major issues facing the company and ongoing projects such as the expansion into the US. Sixt entered the largest car rental market in the world three years ago and now has more than 50 rental offices in the States. If the pace continues, Sixt will be making more money there than in Germany in just a few years. But there is a lot of competition and Sixt has to fight to gain a spot at each location and each airport."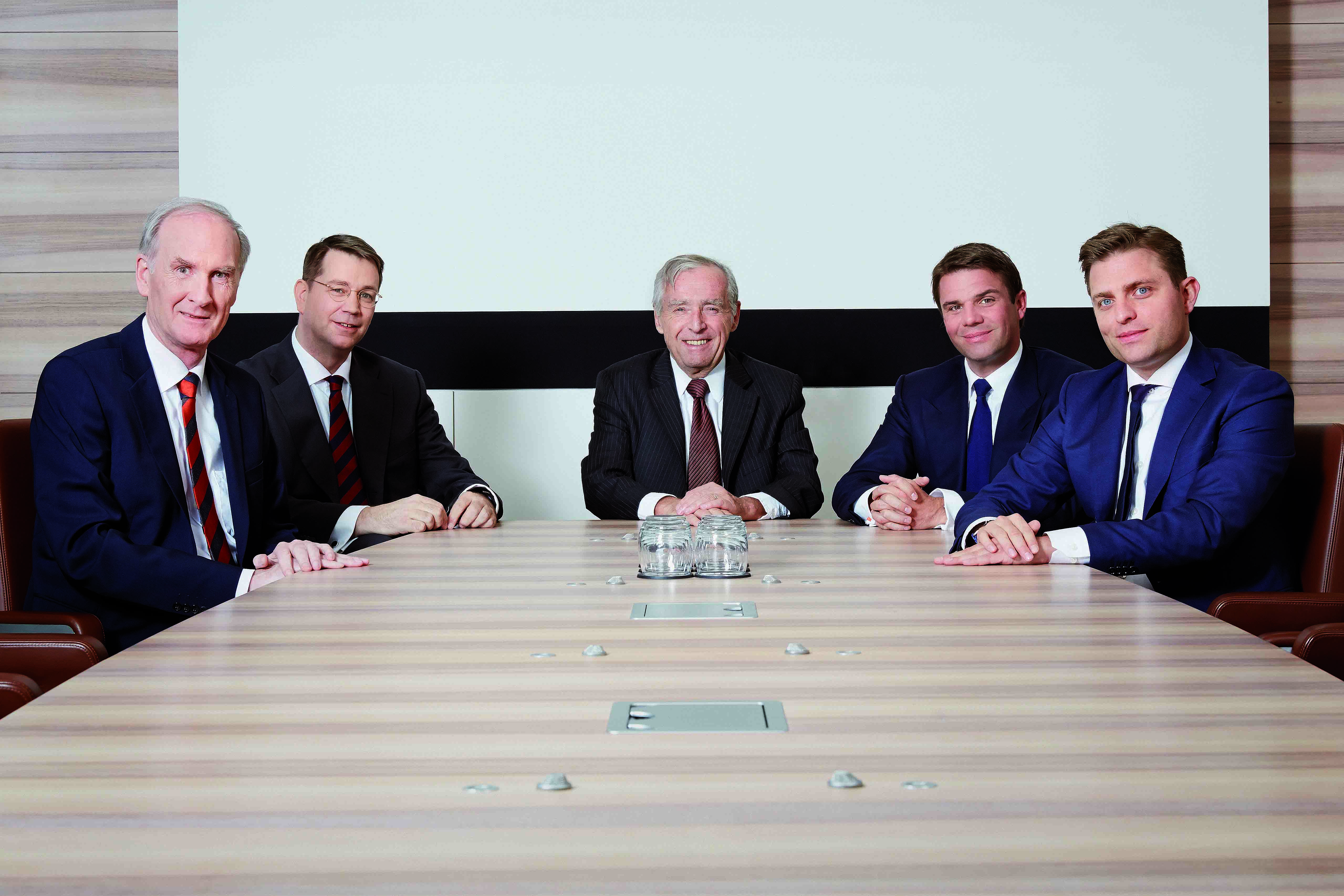 Konstantin und Alexander Sixt mit ihrem Vater Erich und den beiden weiteren Sixt-SE-Vorständen Dr. Julian zu Putlitz und Detlev Pätsch (von li. nach re.) / Konstantin and Alexander Sixt with their father Erich and the two other members of the Executive Board of Sixt SE, Dr. Julian zu Putlitz and Detlev Pätsch (from right to left).
Herausgeberin & Autorin / Publisher & Author: Regine Sixt
Produktion / Production: Private Publishing, Hamburg, Wolfgang Timpe
Sprache / Language: EN
Seiten / Pages: 24
Ausstattung / Configurations:
• Cover: Heißfolienprägung glänzend, Fadensteppheftung schwarz / Cover: Hot foil stamping, glossy; Black thread quilted stitch
• Inhalt: Original Gmund Tactile creme mit hüttenmatter Oberfläche / Content: Original Gmund Tactile creme with deckle matt surface
• Druck: Spree-Druck GmbH, Berlin, Uwe Reese / Printing: Spree-Druck GmbH, Berlin, Uwe Reese